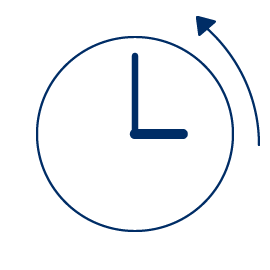 This is a reminder to turn your clocks
BACK
one hour for the end of the 2018/2019 daylight saving period on Sunday 7 April 2019.
Clocks are moved anti-clockwise one hour from 3am to 2am.
Daylight saving time is the practice of advancing clocks during summer months so that evening daylight lasts longer. Typically, regions that use daylight saving time adjust clocks forward one hour close to the start of spring and adjust them backward in the autumn to standard time.
Turn Your Clocks
BACK ONE HOUR
Remember to change..
Clocks watches and alarm clocks.
Video DVD CD players.
Microwave Refrigerator.
Computers (normally automated).
Daylight Saving Periods
2018/2019 |
Sunday 7 October at 2:00 AM
-
Sunday, 7 April at 3:00 AM
2019/2020 | Sunday, 6 October at 2:00 AM -
Change Smoke Alarm Batteries
On the same day everyone is urged to change the batteries in their smoke alarms.
Also see
Change Smoke Alarm Batteries
.
Daylight Saving Period Ends
❊ When ❊
Date
: Sunday 7th of April 2019
Time:
2am Eastern Standard Time
❊ Web Links ❊
➼
Daylight Saving | End
➼
www.timeanddate.com
➼
Daylight Saving in Victoria
❊ Also See.. ❊
➼
Date and Time-Current
❊ Be Social ❊
Publisher Statement
: Details can change at any time. Readers are advised to check with the advertiser (links above) before proceeding.
➼
Advertising Disclaimer
Update This Page