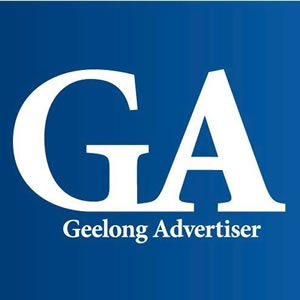 Geelong's biggest social news community for breaking news, top stories and discussion on the hottest local topics.
The Geelong Advertiser is Victoria's oldest morning newspaper, the first edition being published on November 21, 1840.
News Corp Australia
News
Breaking
Geelong & Region
Crime & Court
City Hall
National
World
Opinion
Photos
Sport
Geelong Cats
Footy Experts
Local Footy
Local Sport
Lifestyle
GT Home
Geelong Bride
Cars
Real estate
Network Sites
The
Australian
Herald Sun
Courier Mail
The Advertiser
news.com.au
NT News
The Mercury
Gold Coast Bulletin
Townsville Builletin
Cairns Post
Geelong Advertiser+ subscription
Unrestricted Digital Access to the Geelong Advertiser, Herald Sun, The Courier-Mail, The Daily Telegraph, and The Advertiser on all of your devices
Digital Print Edition: An exact digital replica of the Geelong Advertiser newspaper, every day, as it's printed.
Your papers delivered: Even with the convenience of online news, there's still something EXTRA special about popping your feet up and reading the paper, the old fashioned way. And with your subscription you could choose to get them delivered.
191 Ryrie St Geelong Victoria | Map
Telephone: (03) 5227 4300


Tweets by Geelong Advertiser


❊ Web Links ❊

➼ Geelong Advertiser

➼ www.geelongadvertiser.com.au




❊ Be Social ❊
Update This Page