Australian Lacrosse Association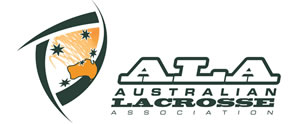 The Australian Lacrosse Association (ALA) comprises 6 member states - Lacrosse South Australia Lacrosse Tasmania Lacrosse Victoria Lacrosse West New South Wales Lacrosse Inc Queensland Lacrosse Association Western Australian Lacrosse Association.
Lacrosse has its origins in a tribal game played by all eastern Woodlands Native Americans and by some Plains Indians tribes in what is now Canada. The game has been modernized extensively by European immigrants to create its current form.
Modern day lacrosse descends from and resembles games played by various Native American communities. These include games called dehuntshigwa'es in Onondaga ("men hit a rounded object") da-nah-wah'uwsdi in Eastern Cherokee ("little war") Tewaarathon in Mohawk language ("little brother of war") baaga`adowe in Ojibwe ("bump hips") and kabocha-toli in Choctaw language ("stick-ball").
ALA Members

NSW Lacrosse

Lacrosse Queensland

Lacrosse SA

Lacrosse Tasmania

Lacrosse Victoria

Lacrosse WA
ASSOCIATE MEMBERS

Lambton Mount Lacrosse
41 Portofino Crescent Point Cook Victoria 3030 | Map
Telephone: +61 (0)3 9395 3486



❊ Web Links ❊

➼ Australian Lacrosse Association

➼ www.lacrosse.com.au

➼ www.wikipedia.org/History_of_lacrosse

➼ www.altonalacrosse.com.au

➼ www.facebook.com/laxaus




❊ Be Social ❊
Update This Page