Geelong Art
Home to Victoria's premier regional gallery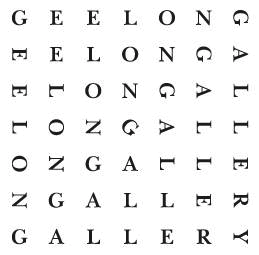 Geelong Gallery
Geelong Gallery's marvellous collection of 4,000 works of art belongs to the people of Geelong, and membership of the Gallery is open to everyone.
Geelong Gallery
is located in Johnstone Park, Geelong.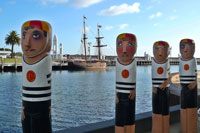 Geelong Bollards
Painted wooden bollards representing over 100 historic Geelong characters are one of Geelong's main tourist attractions.
Geelong Bollards
Limeburner's Point to Rippleside Park, Geelong.
---
---
Featured Exhibitions
---
Geelong Galleries
Find Art in Geelong